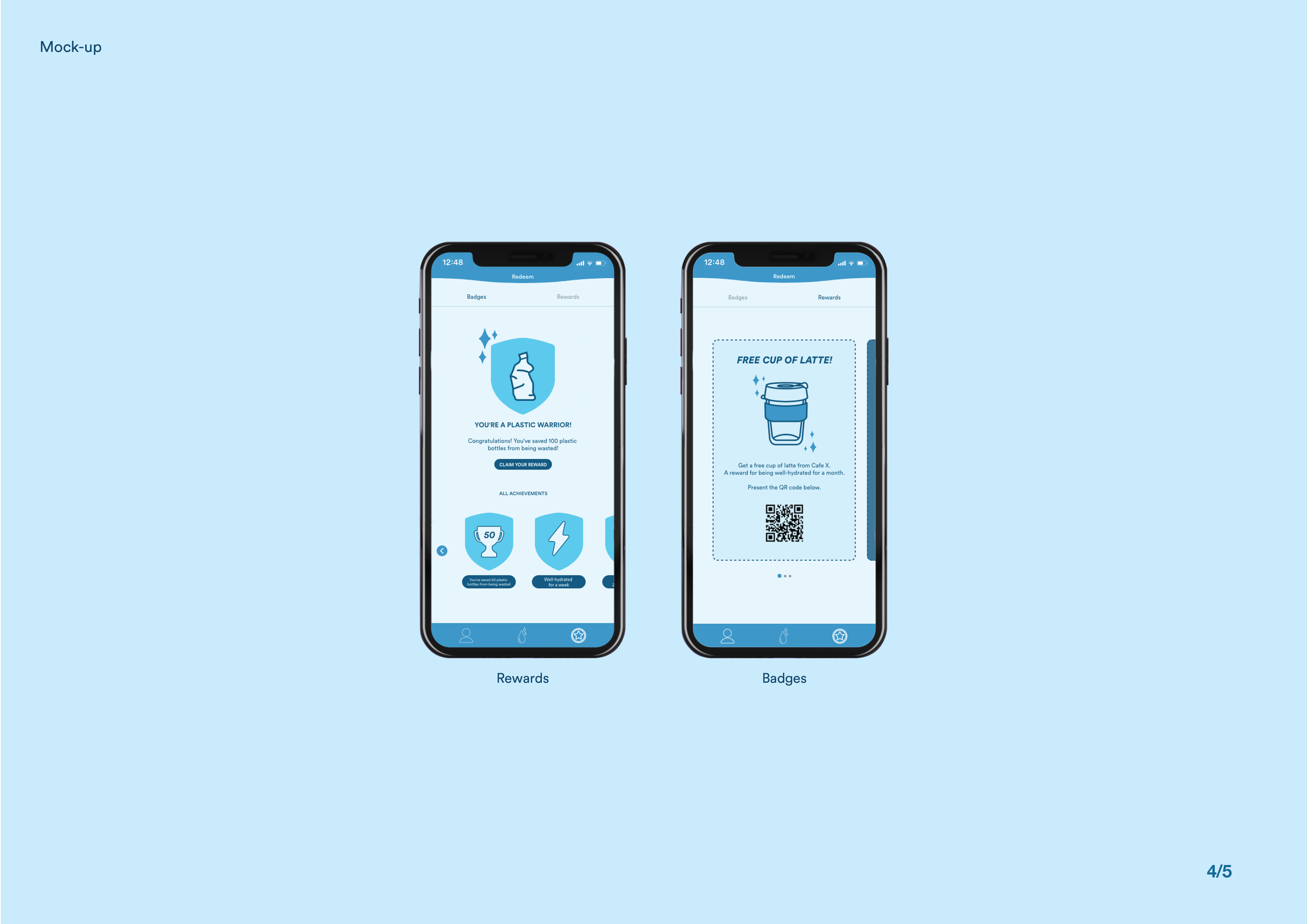 DOUSED
Sustainable Hydration app

UI/UX - Adobe XD


Doused is an app that encourages the use of reusable cups and the importance of hydration while reducing and combating the consumption of single-use plastic bottles/cups and earning rewards. In line with the Sustainable development goal by the United Nations promoting Responsible Consumption and Production, otherwise known as SDG Goal 12 by the UN, the app aims to encourage sustainable consumption and production by promoting the use of reusable cups/bottles.

It may track daily water consumption, in which the user may set a daily goal of water intake, and where they may also learn about how much plastic waste they have saved by the amount of water they have consumed using their reusable cups. The app is gamified as small achievements may grant users badges and physical rewards such as free cups of coffee at cafes.

The profile page also features an interactive "design my cup" function where users may design and shop for their custom cups. The app's overall objective is to encourage eco-consciousness while promoting health through hydration.

INPUT
Data visualization generator

UI/UX - Adobe XD

Input is an app that enables different business entities and organizations to generate and design data visualization through a simplified and efficient process. The app makes translating and simplifying complex data less threatening among creatives and non-creatives through a customizable data visualization generator for various projects and presentations.

The app features two main functionalities.

1. Input - This is where users may either upload or copy-paste data, verify then generate their own data visualization. Users can choose their preferred chart type, customize their project and jot down points before saving their output.

2. Insights - This is where users can find archived data visualization projects with their notes. They may edit and share these files on work socials or through e-mail.

By providing users with a simplified, optimal and accessible way of generating customizable data visualization, the app encourages users to engage with complex statistical data and translate it into visual data with ease.
BRIDGES
Donation app

UI/UX - Adobe XD

Service design

Bridges is an app that aims to connect donors to nonprofit organizations to provide financial assistance to disadvantaged students, affording them proper education by urging benefactors to become regular givers and enforcing the value of altruism by building a more compassionate society in pursuing global and generational progress.

*This project was developed and completed as part of my final research / thesis for my Master's degree in Communication design.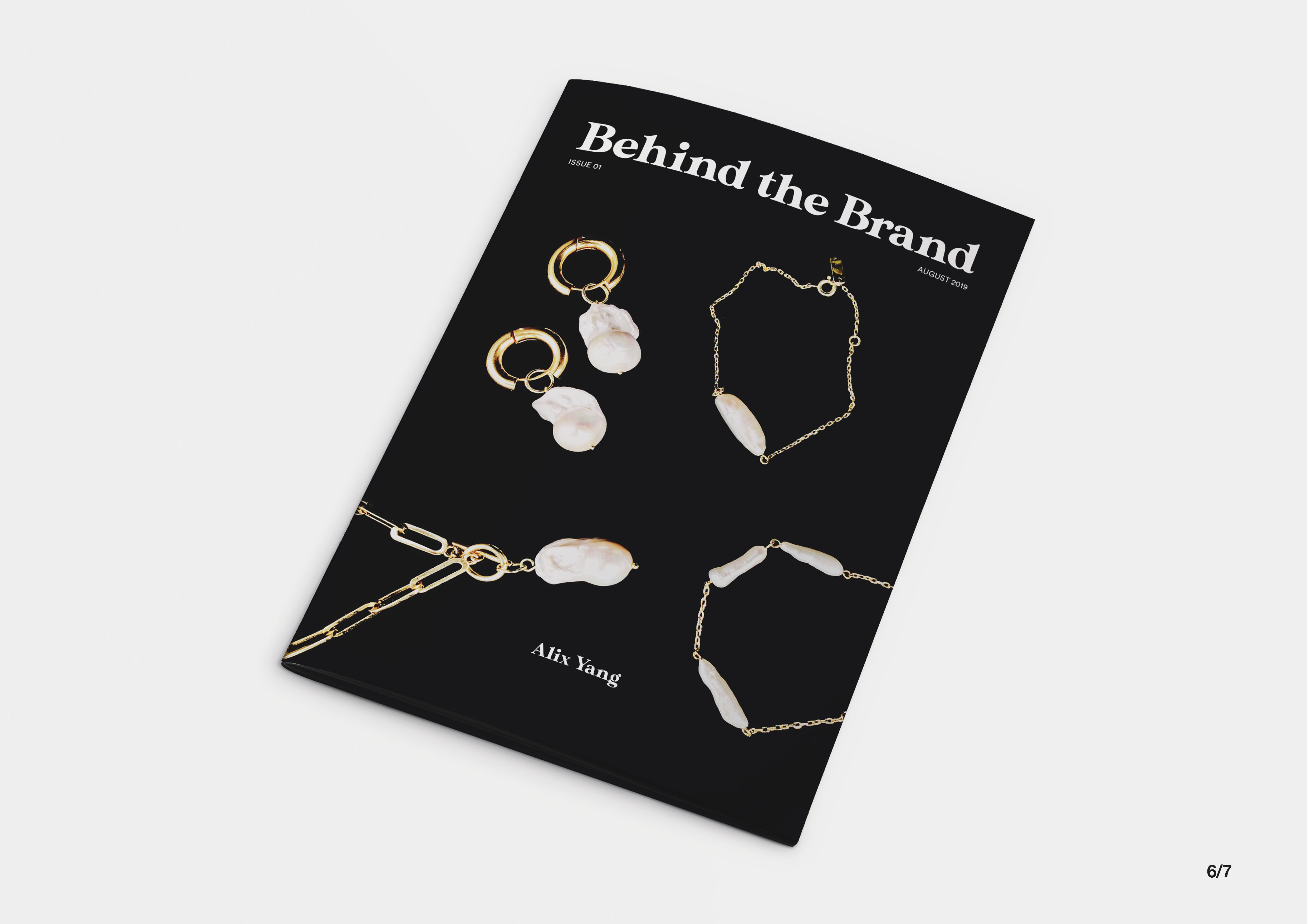 Behind the brand is a mini publication created for budding independent designers and young artists to feature their works and also their creative processes, vision, and stories of how they achieve and establish successful careers in their respective creative fields.

The publication aims to encourage individuality. The first issue of Behind the Brand features Melbourne-based Jewellery Designer Alix Yang. She shares her creative process, how she ended up being a jewellery designer after working as an operations manager for a tech start-up company, what she loves about design and finally, her vision for her brand's future.
SEEKING SOLACE IN ISOLATION
Editorial / Publication

B5 . Saddle stitch . Magenta ink and black and

white images on uncoated pink paper stock
Seeking Solace in Isolation is a mini photography book / publication that captures images of life during quarantine.

Working on this project amid a pandemic, I wanted to emulate the feeling of isolation throughout my design, from the cover, which features letters isolated from each other, a short narrative depicting feelings of sadness from going through such an ordeal, as well as the image-treatment featuring images printed with magenta ink and monochromatic images.