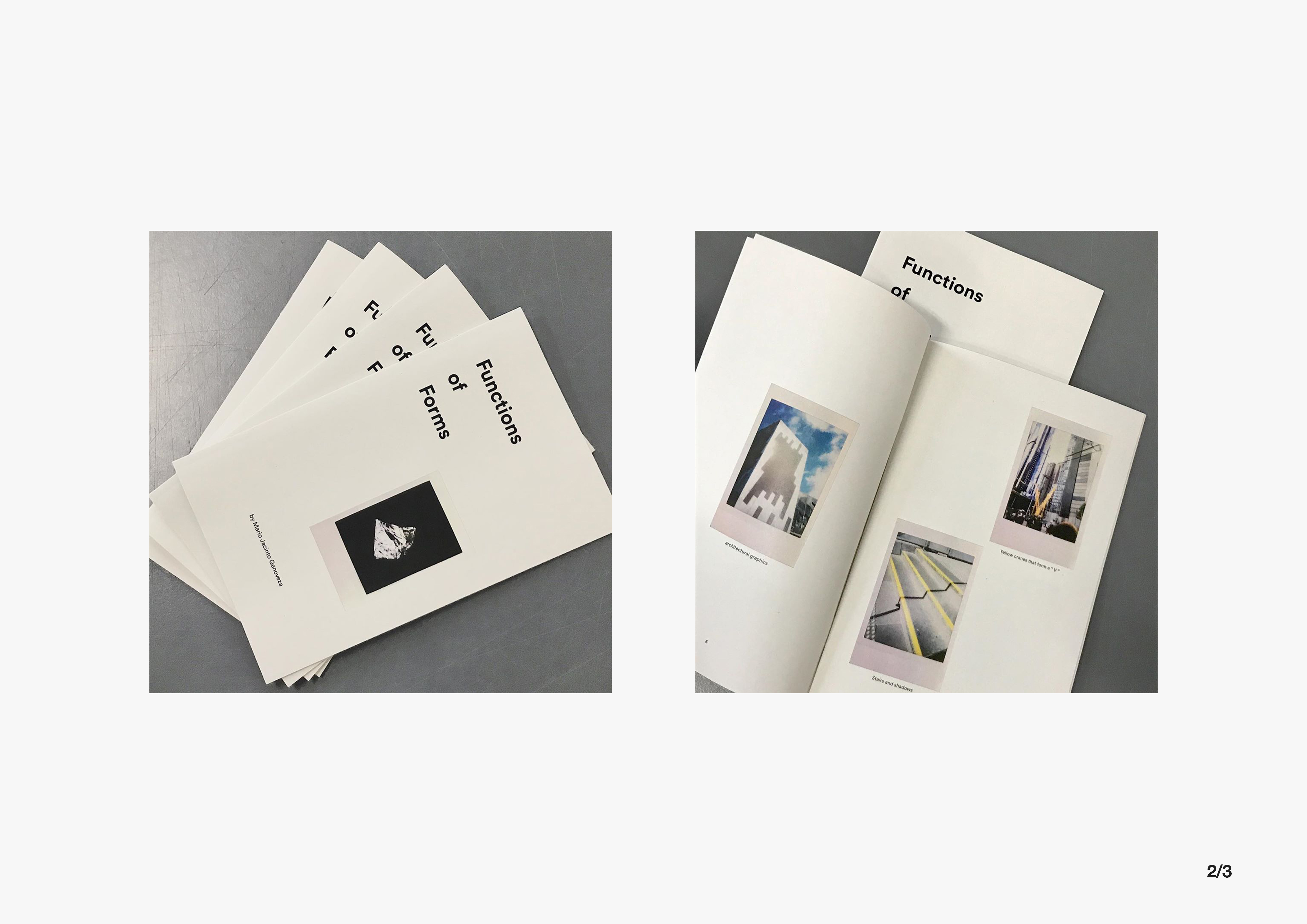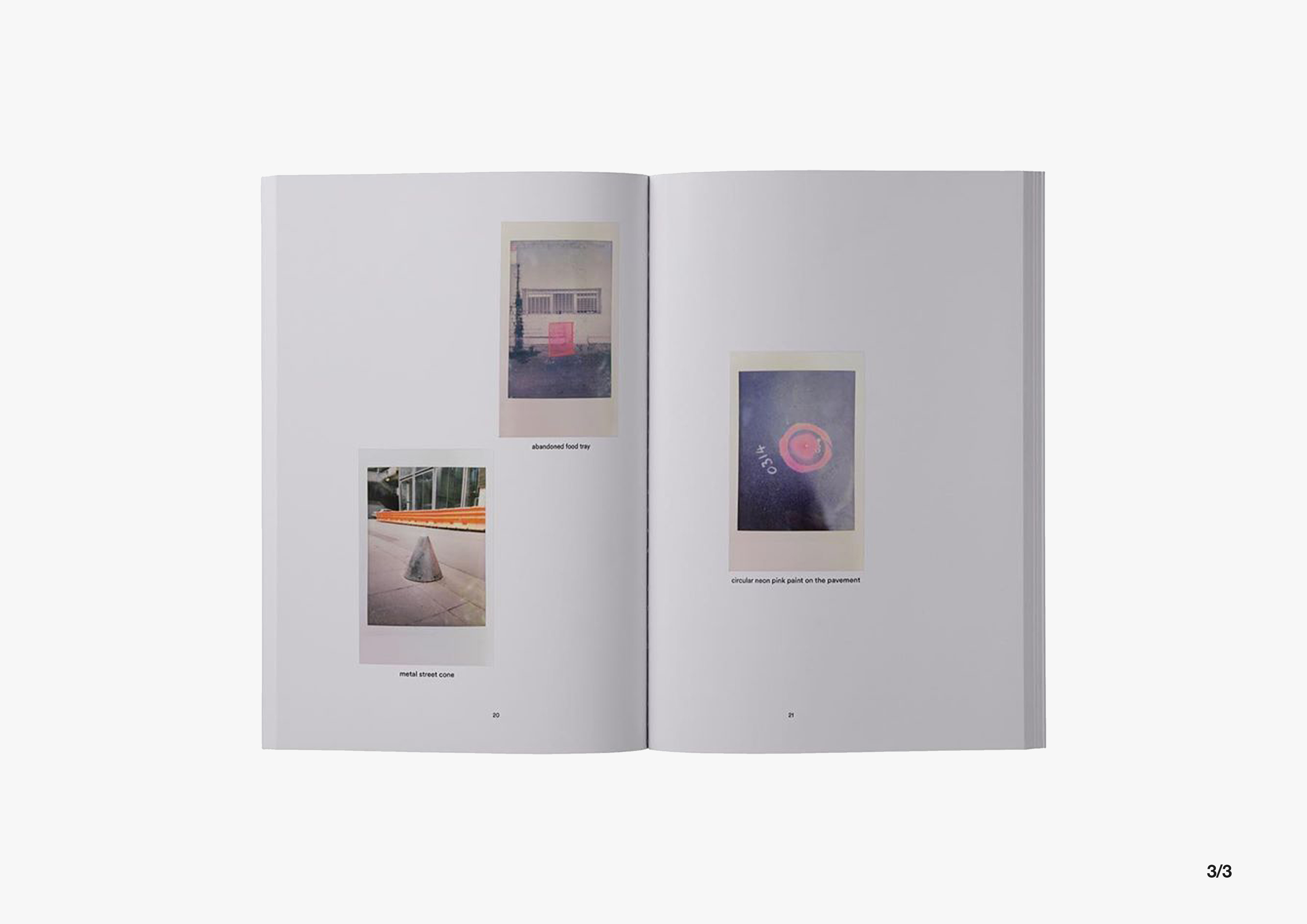 FUNCTIONS OF FORMS
Publication / Photography

Adobe InDesign

Medium - Polaroid

Printed copies sold at the Melbourne Art Book fair 2020


Functions of Forms is an experimental photography project that looks closer at the mundanity of still-life objects to observe their shapes, forms, sizes, materials and colours to explore their different functions or lack thereof, with the user or the viewer.

For instance, the pantograph of a tram that enables it to operate, a scattered piece of crumpled cellophane, a curved bench made out of metal rods, a blue see-through textile laid on top of a metallic grid, the shape of the street cones, the yellow strips placed along the edges of the stairs or the circular neon pink paint on the pavement. The materials, colours and overall designs of these objects affect how people see and utilize them. The project aims to look at the connection between an object and the user/viewer by exploring the relationship between form and function.

Although most objects in these photos may be utilitarian, some purely function for aesthetic. As such, the images may be perceived with one's interpretation of what the objects could be regardless of what they should be for.